SPECIFICATIONS
available width
1.0/1.2 mm
The Mousse is our best selling and best known product , it is a soft ,tumbled, full grain halfcalf , this article is characterized by a natural pore that gives the skin a very smooth apperence.
Thanks to the versatility of the tanning recipt this product supports a various range of finish from the most heavy leathergoods ones to the lightest that are best suitable for shoes. We usually offer it in a Semi-Aniline finish with a really soft and luxurious touch that gives this skin a Nappa apperence , but following our customers request the Mousse can be also produced with a semi-matt finish.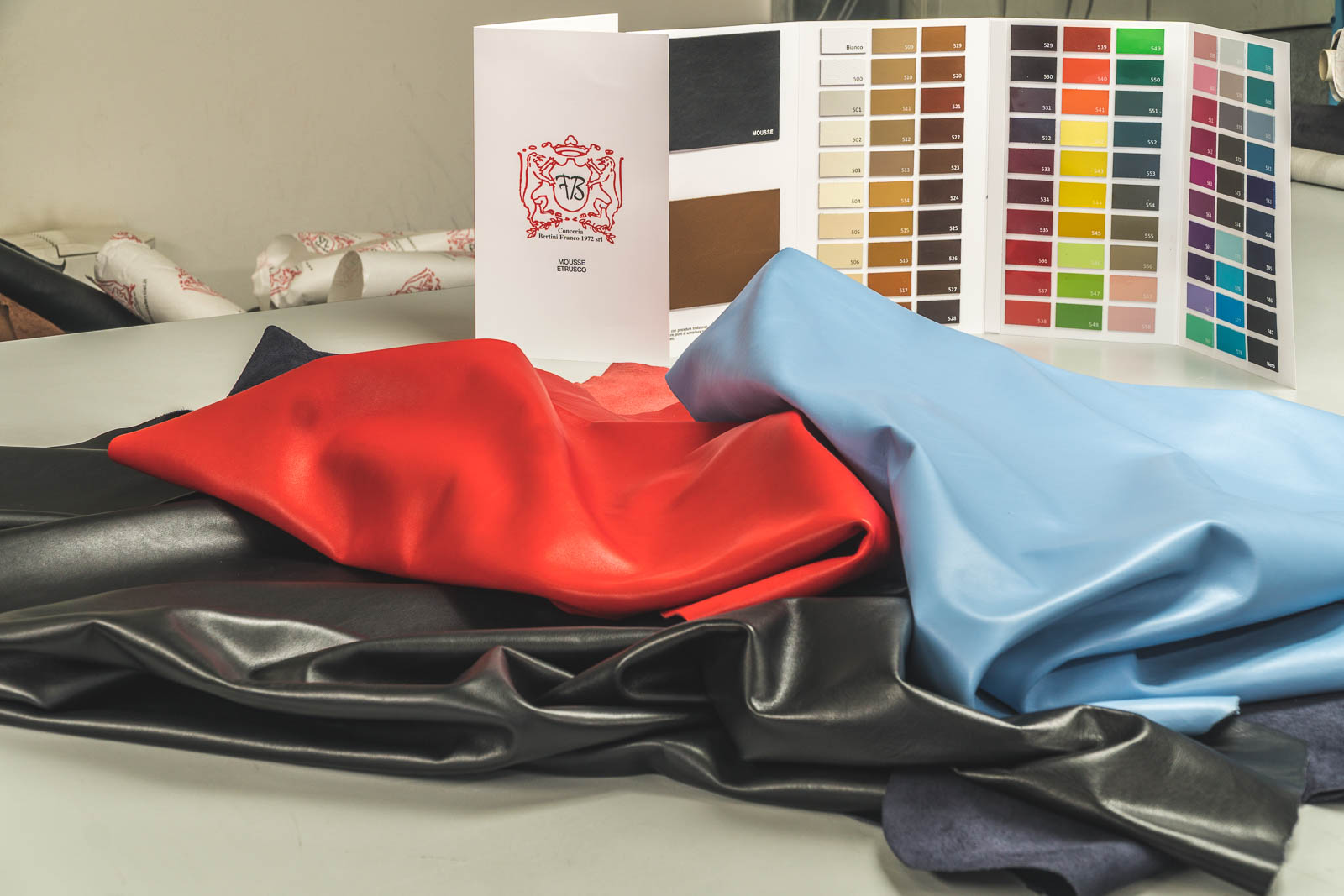 The Mousse is usually produced with a 1.0/1,2 mm thickness that made it suitable for both shoes and leathergoods production ; As well as the finish also the thickness can be customize following the request of the client so it could be higher or lower.
Because of the wide range of use that the Mousse is used , we offer it in 4 different Selection that differs for Size , Row material/ difect and price :
astermousse
italmousse
topmousse
extramousse.
Working with many brands this article is in compliance with numerous Chemicals and phisicals requirements. The mousse is also available in a specific version named Cloud that is characterized by a staining that could be both handmade or applied by spray machine , this article is available with a specific Colour cards.